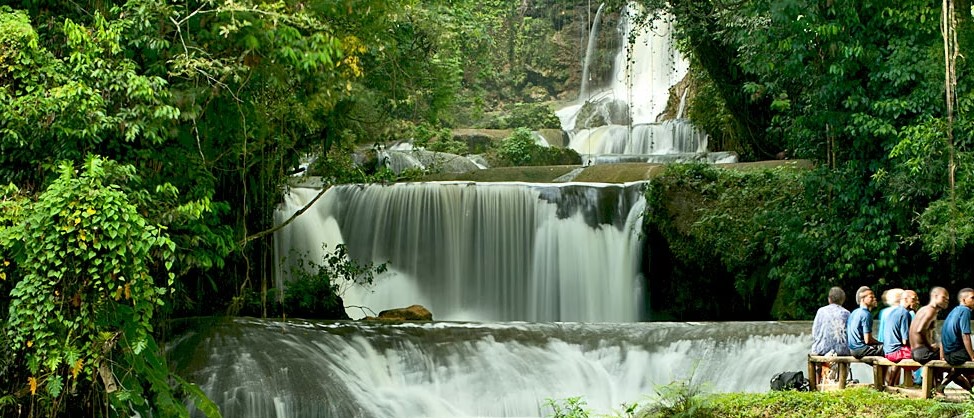 There are plenty of things to do when getting off a cruise in Montego Bay, Jamaica! Here are some suggestions:
Explore Montego Bay's beaches: Montego Bay is home to some of Jamaica's most beautiful beaches, such as Doctor's Cave Beach and Cornwall Beach. Take a dip in the clear blue waters, relax on the sand, or try some water sports like kayaking or snorkeling.
Visit the Rose Hall Great House: This historic house was once the home of Annie Palmer, also known as the "White Witch of Rose Hall." Take a tour of the house and learn about the legend of Annie Palmer.
Go on a rafting tour: Take a relaxing ride down the Martha Brae River on a bamboo raft with a local guide. Enjoy the scenery and learn about the flora and fauna of the area.
Experience Jamaican cuisine: Try some local Jamaican dishes like jerk chicken, oxtail, and ackee and saltfish. You can find plenty of restaurants and food stalls in Montego Bay.
Shop for souvenirs: Visit the local markets and shops to pick up some Jamaican souvenirs like rum, coffee, jerk seasoning, and handmade crafts.
Visit the Montego Bay Marine Park: Take a glass-bottom boat tour of the marine park and see the colorful coral reefs and marine life.
Go on a zip-line adventure: Get a bird's eye view of the Jamaican rainforest on a zip-line tour. There are several tour operators in Montego Bay that offer this activity.
Visit the Bob Marley Museum: Take a trip to Kingston, the capital of Jamaica, to visit the Bob Marley Museum. Learn about the life and legacy of the famous reggae musician.
Currency and payment accepted on the island:
The official currency of Jamaica is the Jamaican dollar (JMD). However, US dollars are widely accepted in Montego Bay and other tourist areas. Some businesses may accept other foreign currencies as well, such as Canadian dollars, Euros, or British pounds, but it's always a good idea to have Jamaican dollars on hand for smaller purchases.
There are ATMs (Automated Teller Machines) available in Montego Bay, particularly at the Sangster International Airport, in shopping centers, and at some hotels. Major credit cards such as Visa, MasterCard, and American Express are widely accepted in Montego Bay, but it's always a good idea to carry some cash for small purchases or places that don't accept credit cards.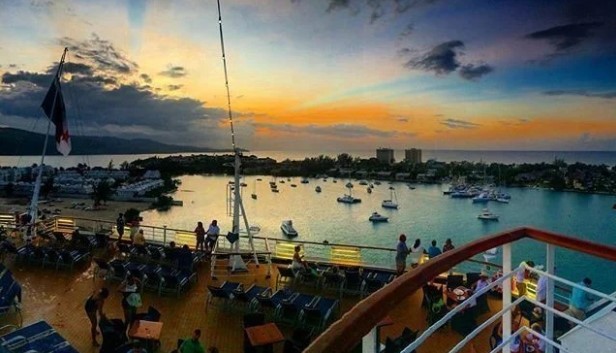 Getting around on the island:
Taxis: Taxis are widely available in Montego Bay, and they can be easily found at the airport, hotels, and popular tourist areas. Make sure to negotiate the fare before getting in the taxi, as there are no meters.
Private transfers: Many hotels and tour operators offer private transfer services from the airport or to various attractions in Montego Bay. These services are convenient and can be arranged in advance.
Rental cars: Rental cars are available at the airport and in Montego Bay town. However, it's important to note that driving in Jamaica can be challenging due to narrow roads, aggressive driving, and varying road conditions.
Public transportation: Public transportation in Montego Bay consists of buses and minibuses called "route taxis." These vehicles can be crowded and uncomfortable, and they may not always follow a set schedule. However, they are a more affordable option.
Walking: Walking is a great way to explore Montego Bay, particularly in the downtown area. Just be sure to take safety precautions, such as staying in well-lit areas and avoiding walking alone at night. It's important to note that in Jamaica, traffic drives on the left-hand side of the road. Additionally, some areas of Montego Bay may not have sidewalks or pedestrian crossings, so it's important to be aware of your surroundings when walking.
Language:
The official language of Jamaica is English, so you will have no trouble communicating in Montego Bay, as most locals speak English fluently. However, Jamaican English or Patois is also widely spoken, particularly in more informal settings.
********************************
Book directly with BJ's Travel for our exclusive benefits:
110% Best Price Guarantee on vacation & cruise bookings
BJ's Gift Cards on vacation, villa & cruise bookings, where applicable
Limited-time offers and discounts
Travel experts available 24/7Up to 50% off hotel bookings
Up to 35% off car rentals
Book your next vacation online or call us at 888-743-2735.