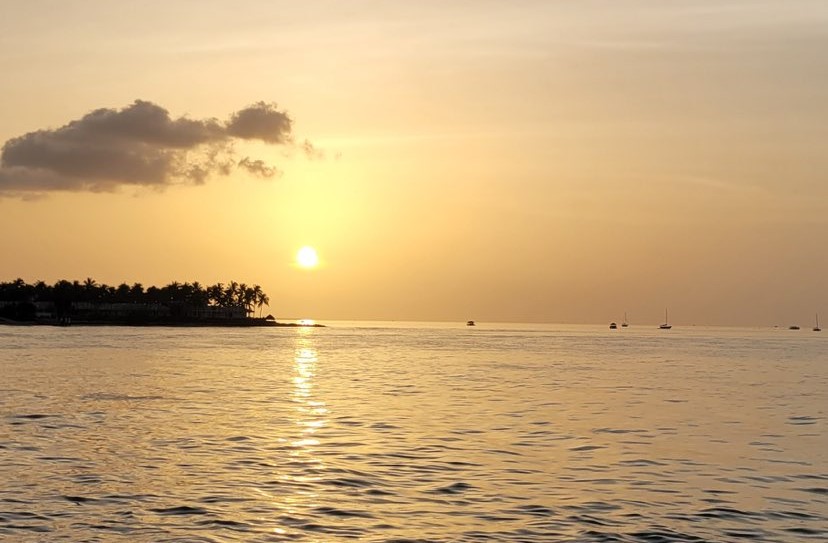 Key West, Florida is a popular cruise port that offers a wide range of activities and attractions for visitors. Here are some suggestions for what to do when getting off a cruise in Key West:
Explore Old Town: Key West's historic district, known as Old Town, is home to charming pastel-colored houses, art galleries, museums, and boutique shops. Stroll down Duval Street, the main thoroughfare, and soak up the laid-back island vibe.
Visit Ernest Hemingway's Home and Museum: The famous writer and adventurer Ernest Hemingway lived in Key West for many years, and his home is now a museum open to the public. Visitors can tour the house and gardens and see the descendants of Hemingway's famous six-toed cats.
Take a Conch Tour Train: The Conch Tour Train is a popular sightseeing tour that takes visitors around Key West's historic district and highlights the city's most important landmarks and attractions.
Snorkel or Dive in the Coral Reef: Key West is home to the third-largest coral reef system in the world, and there are several tour operators that offer snorkeling and scuba diving trips to explore this underwater wonderland.
Relax on the Beach: Key West is known for its beautiful beaches, including Smathers Beach and HiggsBeach. Rent a beach chair and umbrella and soak up the sun, or take a dip in the crystal-clear waters.
Visit the Key West Butterfly and Nature Conservatory: This indoor butterfly exhibit is home to dozens of species of butterflies, as well as birds, plants, and other tropical creatures.
Try Local Cuisine: Key West is famous for its seafood, particularly its conch fritters and key lime pie. Sample these and other local specialties at one of the many restaurants and cafes in the city.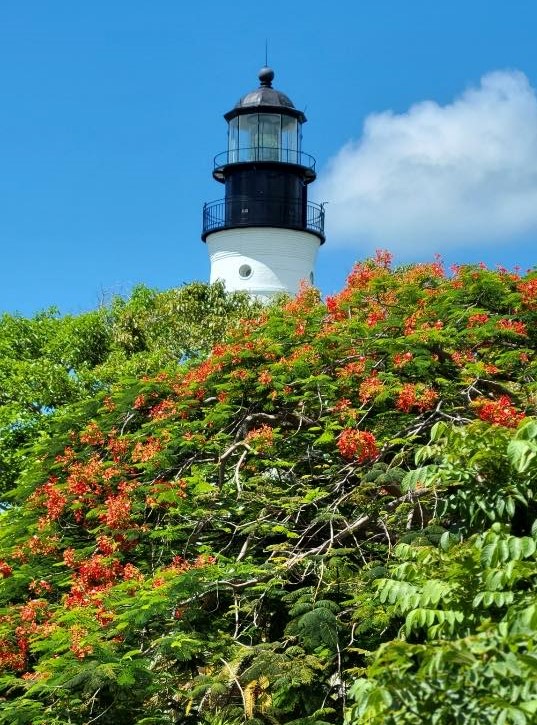 Getting around on the island:
Key West is a relatively small island, so getting around is easy and convenient. Here are some ways to get around Key West:
Walking: Key West is a pedestrian-friendly city, and many of its main attractions are within walking distance of each other. Stroll down Duval Street, explore Old Town, or take a leisurely walk on the beach.
Biking: Renting a bike is a great way to explore Key West at a leisurely pace. There are several bike rental shops on the island, and many hotels and guesthouses offer free bike rentals to guests.
Scooters: Scooters are another popular mode of transportation in Key West. Renting a scooter is a great way to get around quickly and easily, and it allows you to explore the island at your own pace.
Taxis: Taxis are readily available in Key West, and they can be a convenient way to get around if you're traveling with a group or have a lot of luggage. Taxis are metered, so be sure to confirm the fare before getting in.
Public Transportation: The Key West Transit system offers bus service throughout the island, with stops at many popular attractions. Fares are reasonable, and the buses run frequently.
Car Rentals: While a car is not necessary in Key West, car rentals are available for those who prefer to explore the island at their own pace. However, parking can be limited and expensive in some areas, so be sure to check with your hotel or rental company for parking options.
********************************
Book directly with BJ's Travel for our exclusive benefits:
110% Best Price Guarantee on vacation & cruise bookings
BJ's Gift Cards on vacation, villa & cruise bookings
Limited-time offers and discounts
Travel experts available 24/7Up to 50% off hotel bookings
Up to 35% off car rentals
Book your next vacation online or call us at 888-743-2735.