Most cruise lines offer a variety of onboard activities during the day and evening for toddlers, children, and teens. These programs are directed and supervised by trained staff and most are included as part of your cruise package. Babysitting services are also provided by many cruise lines for an additional cost. Age and other requirements vary by cruise line.
Carnival Kids Clubs
Camp Ocean

- Children age 2-11 - This is the place for supervised, age-based groups to have fun participating with age appropriate activities and with peers their own age. Together they will enjoy tons of fun-filled, age-appropriate activities like arts and crafts, songs, games, toys, dancing, movies and video games. Groups will be Penguins (2 to 5 years), Stingrays (6 to 8 years), Sharks (9 to 11 years)

Circle "C"

- Tweens age 12-14 - Hang out, meet new friend with dance parties, games, outdoor movies and more, some in the exclusive Circle "C" lounge and others around the ship. These are all supervised by the friendly and fun-loving counselors who make sure teens have the best vacation ever.

Club O2

- Teens age 15-17 - Hang out doing stuff like watching movies, listening to music from this decade, playing sports and video games, joining karaoke jam sessions… maybe even attending Carnival's version of prom, all with other high schoolers ages 15 to 17.

Night Owls

- 6 months -11 years old - For a nominal fee, kids can fun it up with others their age until as late as 1 a.m. They'll enjoy music, activities, games and giveaways at supervised parties while you enjoy… whatever it is you do at night these days, all without a worry. *This is at a nominal fee and not included in the cruise fare.

Seuss at Sea activities

are availabe for everyone - Dr. Seuss Bookville, Seuss-a-palooza story time, Seuss-a-palooza parade and green eggs and ham breakfast.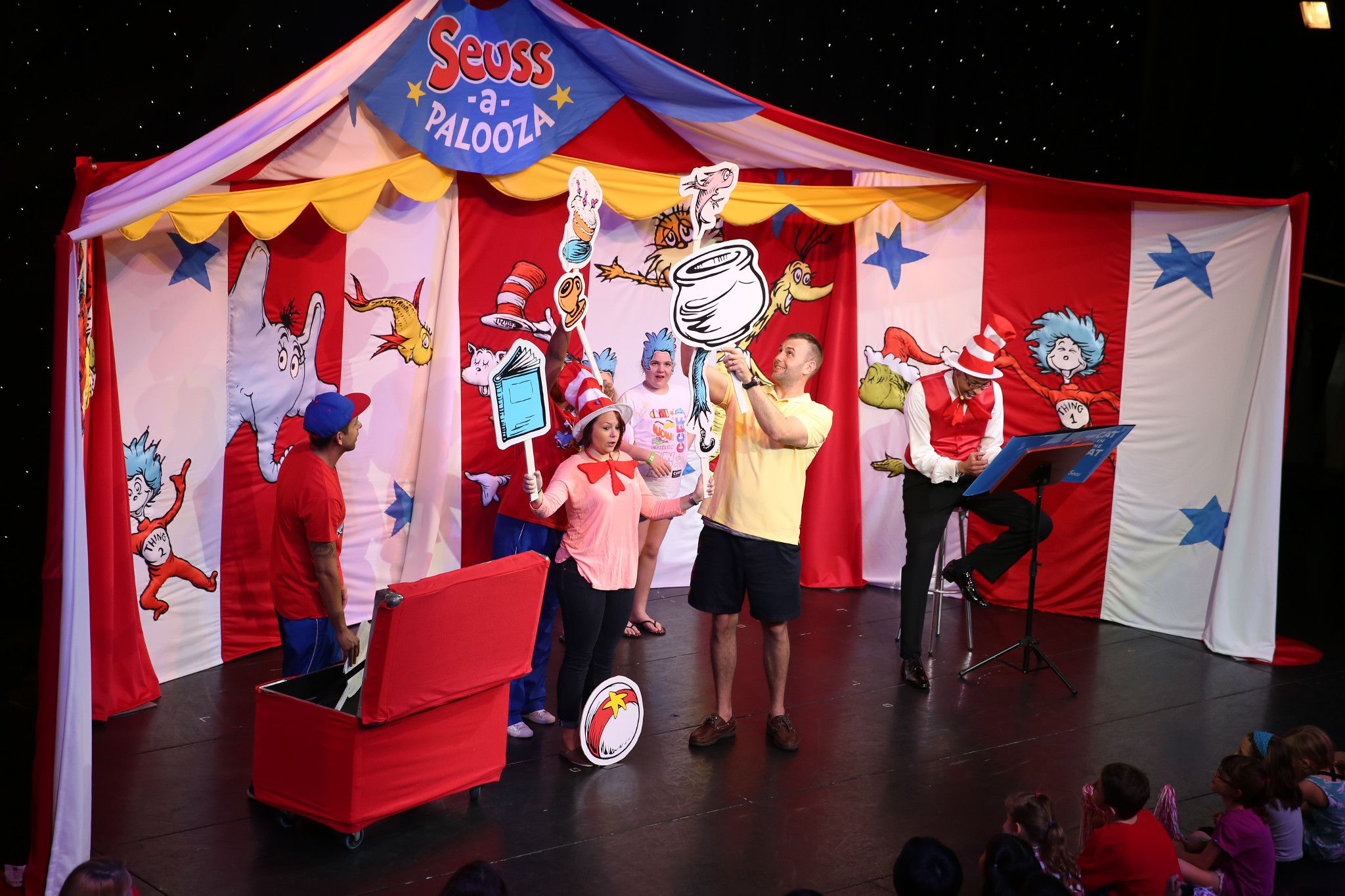 Celebrity's Youth and Teen Program
Camp at Sea

- ages 3-11 - The Camp at Sea is the entertainment center filled with one of the largest Xbox experiences at sea. Junior cruisers have the opportunity to participate in exciting games, sports, crafts, music, karaoke, treasure hunts, theme parties, movies and lots more

Shipmates - ages 3-5 - All participants must be diaper/pull up free.
Cadets - ages 6-9
Captains - ages 10-12

XClub Teen Entertainment

- the ultimate hangout place for teens, featuring social activities, the newest Xbox gaming consoles and titles, sports activities, teens-only late night dances. All activities are hosted and supervised by Teen Counselors. Teen events and activities are set up so teens can join in all day or come and go as they choose.
The Camp at Sea Youth Program offers additional services to accommodate families while the ship is in port and during evenings.
Disney Kids Club
"It's a small world" nursery

- 6 months-3 years - sign the little ones up for group babysitting and playtime.

Oceaneer Club & Oceaneer Lab

- ages 3-12 - Oceaneer Lab and Oceaneer Club are connected, so kids can move freely between activities. However, Club activities appeal to the younger kids and Lab activities to older ones, though all kids in this age bracket are welcome at all activities.

Edge

- ages 11-14 - Edge features all kinds of fun, including a dance floor, a lounge area and the latest high-tech music, video and gaming systems. Plus, there's karaoke, scavenger hunts, themed nights and other special events.

Vibe

- ages 14-17 - Enjoy music, movies, video games and more.
Holland America Club
Kids Program

- ages 3-6 - include a variety of activities, crafts, games and theme parties, such as "Dino-Mite Night" and "Ships Ahoy Pirate Treasure Hunt Adventure."

Tweens Programs

- ages 7-12 - From arts & crafts and sporting events to gaming tournaments and theme parties, tweens will have plenty to enjoy.

Teens Programs

- ages 13-17 - During the day, teens meet up for sports challenges and group games while our Hosts provide exclusive teen events like Poker Night and Video Game Tournaments at night.
Additional port day activites are available for registration
MSC Kids Club
Baby Club

- ages 0-3 - You can leave your toddlers with the MSC Babycare staff, or stay with them and enjoy the special Chicco toys and games. They'll love our music and rhythm activities, designed to awaken their curiosity.

Mini Club

- ages 3-6 - The club offers games, events and activities like Arts & Crafts to free their imagination and make every day special. And the whole family is invited to the Doremi Family Disco! Partnership with LEGO®

Junior Club

- ages 7-11 - From Masterchef at Sea Juniors and Dorebro Sport competitions to our Fire & Ice live video game. Do you like acting, dancing or singing? Enjoy the thrill of filming with the Kelly & Kloe On Board Green Screen Experience!

Young Club

- ages 12-14 - Each day holds the promise of new experiences, with a dedicated program of sport tournaments, hi-tech games and lots of other fun activities. And of course, every day also brings opportunities to make new friends.

Teens Club

- ages 15-17 - Teen Club activities range from sports and competitions, dance contests and social network games to Wii, Xbox and PS4 tournaments.
Norwegian Youth Programs
Guppies Open Play

: For the littlest cruisers, the Guppies Open Play offers a play space for parents to interact with their infants/ babies/toddlers 6 months - 3 years old and/or children in diapers. Please refer to the onboard Guppies activity program for the location, dates, and times. The schedule varies per ship and itinerary.

Splash Academy:

A drop off program for child ages 3 - 12 offering flexible programming, allowing children to explore and make their own interest-based choices throughout the sailing.

Entourage

: The teen hang out for 13 -17 year olds.

For Splash Academy and Entourage, it is recommended that parents register their child(ren) and teen(s) as soon as they board the ship. Any Youth Counselor on board the ship is available to assist.
Princess Camp Discovery Youth & Teen Clubs
The Treehouse

- ages 3-7 - This bright, whimsical, forest-themed center for children features hands-on activities and programs surrounded by captivating creatures.

The Lodge

- ages 8-12 - Inspired by the great outdoors, this cozy center is filled with sports activities and comfortable places for kids to explore, hang out and lounge.

The Beach House

- ages 13-17 - This contemporary beach-themed lounge is "the" place for teens to hang out, socialize and connect with parties, competitions, dance classes and more.
Royal Caribbean Adventure Youth Program
Aquanauts

- ages 3-5 years - Have fun conducting cool experiments and becoming Certified Jr. Adventure Scientists.

Explorers program

- ages 6-8 years - Packed with exciting cruise activities for kids, which includes themed parties.

Voyagers

- ages 9-12 years - Explore a range of activities that puts the "cool" back into learning.

Teen Hideout Hangout

- ages 13-17 years - Just beyond the secret speakeasy entrance, there's a gaming lounge where it's always game on. Music, movies and plenty of comfortable places to kick back with new friends. Plus an outdoor patio perfect for lounging beneath the sun or stars.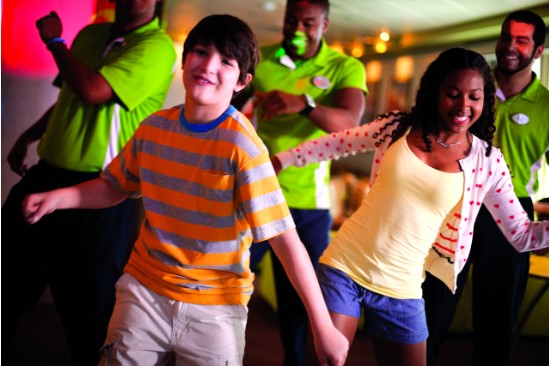 ********************************
Book directly with BJ's Travel for our exclusive benefits:
110% Best Price Guarantee on vacation & cruise bookings
BJ's Gift Cards on vacation, villa & cruise bookings, where applicable
Limited-time offers and discounts
Travel experts available 24/7Up to 50% off hotel bookings
Up to 35% off car rentals
Book your next vacation online or call us at 888-743-2735.