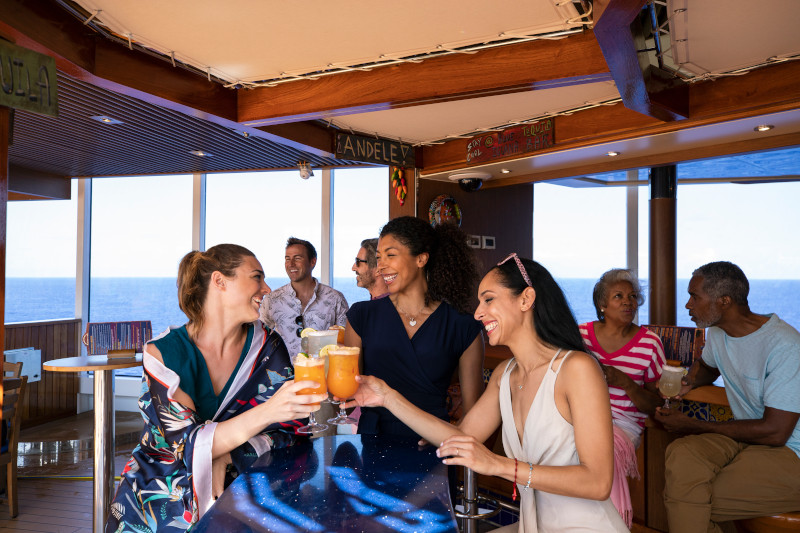 The decision to purchase a beverage package depends on how many sodas or cocktails you plan to drink in a day. Purchasing a drink package allows you to pay one price for unlimited drinks, instead of paying for each drink.
Most cruise lines have different beverage packages you can choose from, such as:
Deluxe package: includes cocktails, beer, wine, non-alcoholic beverages, premium coffee, tea and bottled water. Also includes discounts on bottles of wine.
Premium package: includes premium coffees, teas, bottled water, juices, sodas, and non-alcoholic cocktails.
Soda only package: includes bubbly sodas with unlimited refills. Available for adults or children.
While purchasing a beverage package prior to your cruise is the most cost effective, you can opt to purchase one on board for a slightly higher price. With this option, you must purchase a package for each day of the cruise.
For more information on the price of beverage packages visit: How much does it cost to buy a beverage package.
********************************
Book directly with BJ's Travel for our exclusive benefits:
110% Best Price Guarantee on vacation & cruise bookings
BJ's Gift Cards on vacation, villa & cruise bookings, where applicable
Limited-time offers and discounts
Travel experts available 24/7Up to 50% off hotel bookings
Up to 35% off car rentals
Book your next vacation online or call us at 888-743-2735.